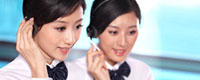 Name: Sophia zeng,Wendy zou
Tel: +86-750-3712056
Fax: +86-750-3712056
Mobile: 18026875506,18029428976
E-mail: info@shanliangled.cn
Add: Nange West road No.33, Hetang Town, Pengjiang District, Jiangmen City, Guangdong Province, China
Skype: sophiazeng1129
Skype: wendyzou2271
QQ: 822692271
QQ: 1311601130






Product name : LED Tube SLDG-D-18W Color tube

Product No. : 201772793538
Details:
T8 0.6M/0.9M/1.2M/1.5M LED COLOR TUBE

Red/Green/Blue/ Yellow is available!
Water-proof : IP 65
Beam angle:300°
Voltage:185-265V

Characteristics:
1.LED Tube Lamp can take place of ordinary T5 or T8 fluorescent lamp and is applicable to indoor places such as mall, hotel, meeting room, exhibition hall, advertising adornment cabinet etc.
2.Lamp adopts the latest LED technology, which life is 10 times more than traditional fluorescent, and almost free of maintenance.
3.The green and environmental semiconductor electronic light source has the merits of soft lighting and pure spectrum.
4.It is good for user's eyesight and health. The humanist design of difference illumination can make people more concentrated and improve working efficiency.